REQUEST AN INFO PACK
Perfectstroke Tilting Platforms
Perfectstroke has been a manufacturer of tilting platforms since 2016 after having made numerous platforms for own use since the mid 2000's.
The putting platforms have gone from hand cranked timber models to highly sophisticated console control with proprietary software in 2022. The putting platforms enable year round training on true surfaces that enables players to train with purpose and coaches to be able to analyse putting strokes on differing slopes and distances.
The Perfectstroke Hitting Platforms enable players to hit full swing shots on a flat surface as well as slopes up to 8%. The hitting platforms are best suited to installations indoors hitting into projected screens or indoors hitting out on to a range environment. 
Watch These Videos on perfectstroke Products
REQUEST AN INFO PACK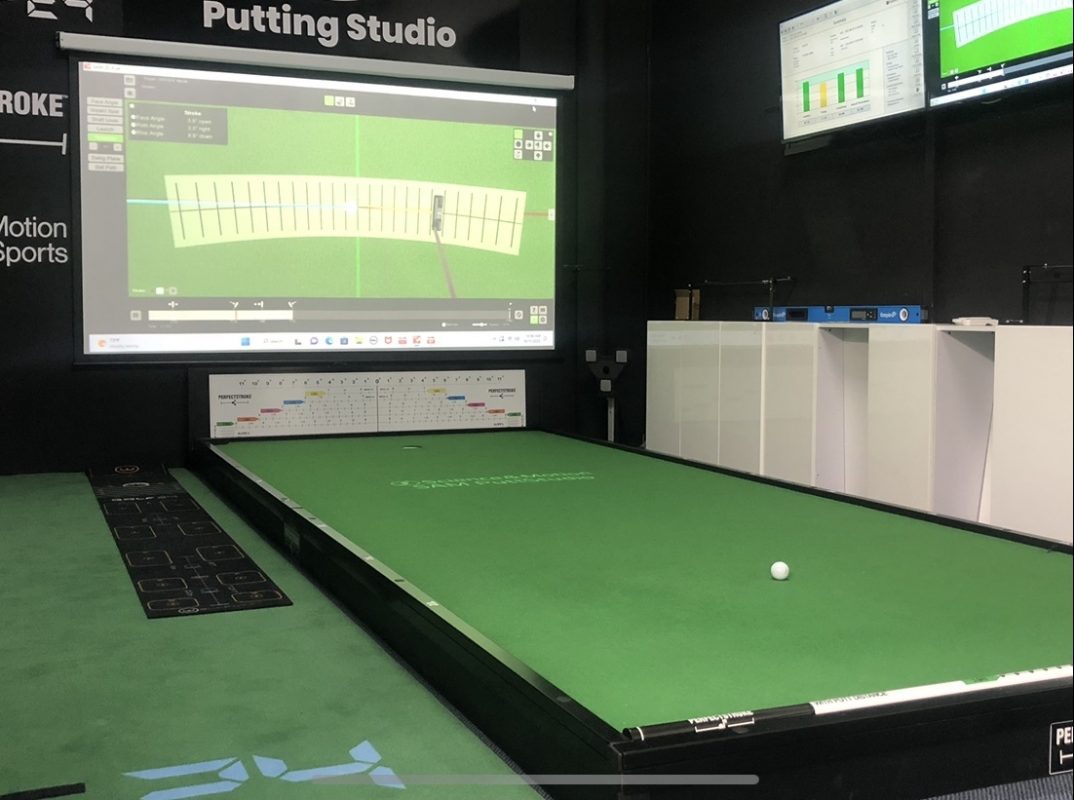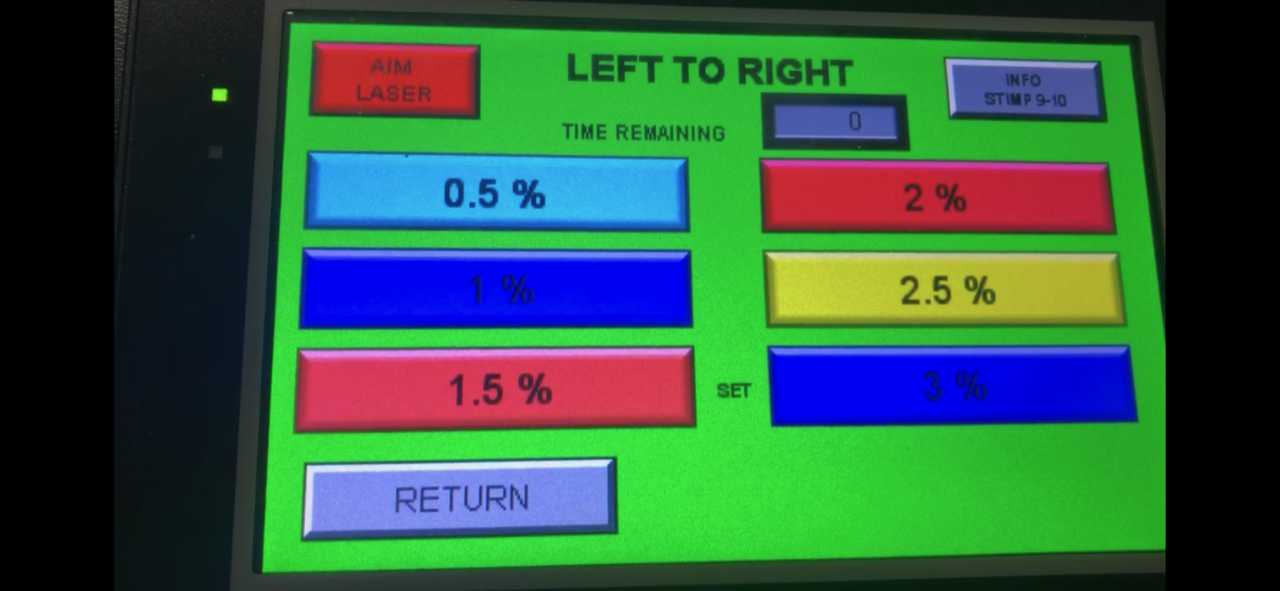 Perfectstroke Putting Platform
The platform can provide a perfectly straight putt of up to 12 feet and can also be electrically controlled to simulate breaking putts of the same length at up to 3.5%.
The Perfectstroke Putting Platform has a very low profile in it's flat and straight putt position that is only 120mm (4.8 inches) above floor height. It can be recessed into a floor to provide a putting studio that can be completed with a SAM Puttlab, camera and software analysis system. The recently released SAM Ball Tracking and Projection system can also integrate with the Perfectstroke Putting Platform with ease to provide the most accurate putting training system in the world.
The Perfectstroke Putting Platform is also equipped with a laser and aim alignment system that enables players to putt from different distances with varying slope with exact precision. Players who practice under this system are able to improve their aim and stroke mechanics greatly as well as develop green reading skills that can be applied on any golf course. This means dramatic improvement in scores and handicap reduction for all players guaranteed.
The Perfectstroke Putting Platform is made with a strong rigid frame unlike other available platforms which means unrivalled stability and strength together with a robust and reliable control software.
The Perfectstroke Putting Platform is the solution for state of the art putting instruction, putter sales display area or home entertainment centre.
This is a turnkey solution for providing a dynamic and profitable area for putting instruction, putter sales and fitting. The platform is installed into your facility and is set up to provide a straight putt hit from up to 12 feet. Electrically fully adjustable to provide breaking putts that can be left to right, right to left, uphill or downhill, or with combinations of slopes.
We offer control console with pre-programmed positions from 1.0% slope up to 3.5% slope in a planar direction..
The standard sized platform is 4.5m x 1.8m and can be positioned in a corner area which can actually help to create more usable space in a putter display or instruction area. We can also customise to your size requirements.
In a dedicated putting instruction area the Perfectstroke Putting Platform is an ideal vehicle to help present highly professional structured lessons including the option to install permanent cameras with video software analysis.
There is also an option for a payment system to be installed on the control console enabling paid access for members and guests of a facility on a timed basis. The laser aim system and SAM Ball Tracking and Projection software can be accessed without staff supervision at any time enabling a further return on investment.
Perfectstroke is also an agent for Science and Motion Sports SAM Puttlab system which can be used to measure players competency on straight putts. In conjunction with the Perfectstroke Putting Platform breaking putts can also be analysed and trained on.
We have been designing and building fully actuated golf putting platforms since 2007 and have the experience and knowledge to deliver worlds best practices to you.
REQUEST AN INFO PACK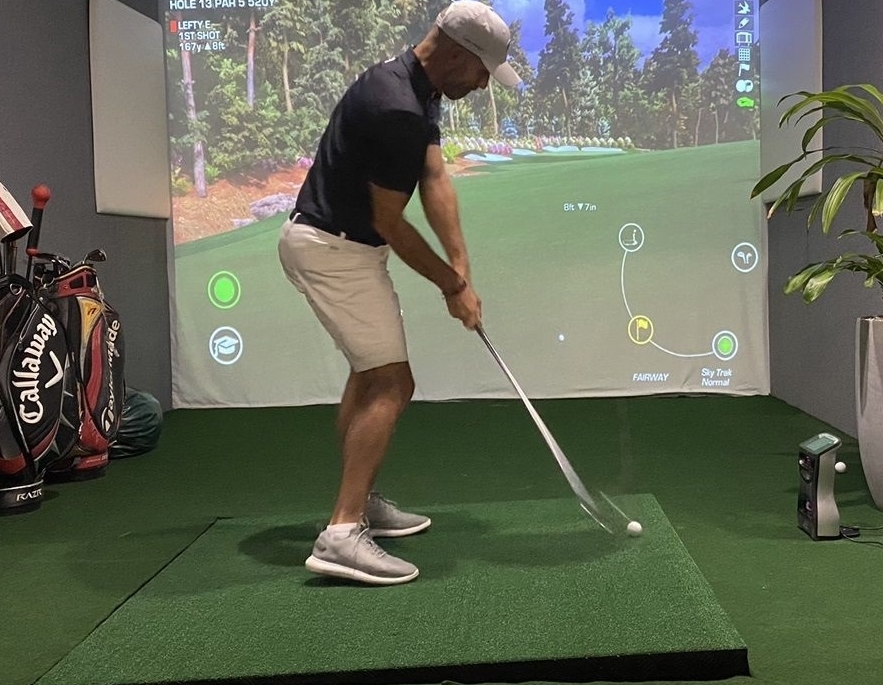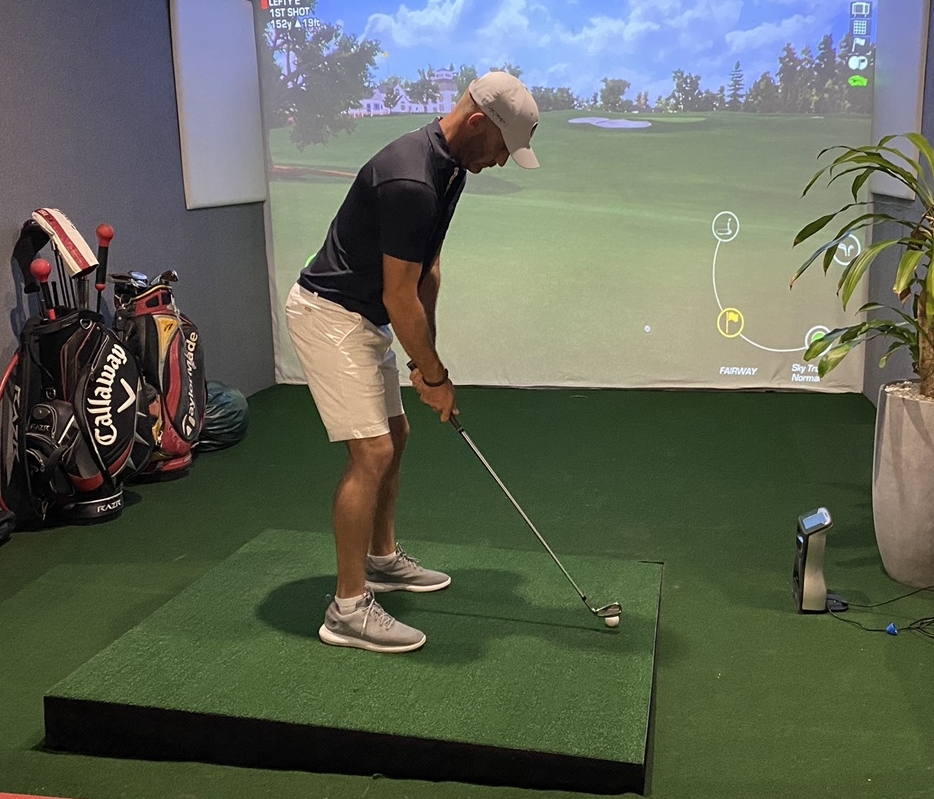 Perfectstroke Hitting Platform 
The Perfectstroke Hitting Platform is an incredible golf technology that can enable a golf professional to teach more about playing the game on course.
There are almost no golf practice facilities that can provide an area where golfers can practice from sloping lies which are very often encountered on the golf course. Players have to rely on past experience from playing to have an idea on how the ball is going to react from being hit in situations such as ball above feet or a downslope lie.
The platform is electrically adjustable and is recessed into a studio floor to provide golfers with the option of practicing sloping lie fairway and approach shots.
It can be used in conjunction with launch monitor systems including Foresight GC Quad and GC2, Trackman and Flightscope.
It can be set up for a level lie position or adjusted up to 10% at planar angles such as ball above feet or downhill lie or 5% in combination angle such as uphill and ball below feet.
The Perfectstroke Hitting Platform is 1500mm x 1500mm and is powered by four electric hydraulic actuators each capable of lifting 1.2 tonnes which can create slopes of 5% in less than 30 seconds. When used with a launch monitor players can gain an understanding of how much slope effects curvature and distance at different angles.
Balls will launch higher from an upslope, carry shorter, have a steeper land angle and the player will have a tendency to draw the ball. Or with a downslope lie a player will have a tendency to hit a fade with a lower launch, shallower land angle and longer overall distance.
The hitting platform can also be used by coaches to influence swing path and plane of players such as creating a ball above feet situation for a slicer.
One of the other features of the Perfectstroke Hitting Platform is that pressure mat systems such as BodiTrak, SAM Balance Lab and Swing Catalyst force plate can be used with the platform on different slopes to influence things such as centre of pressure trace and correct weight transfer.
REQUEST AN INFO PACK
Request an Info Pack
For More information about the products in this section, complete the form on the right-hand side to request an information pack.