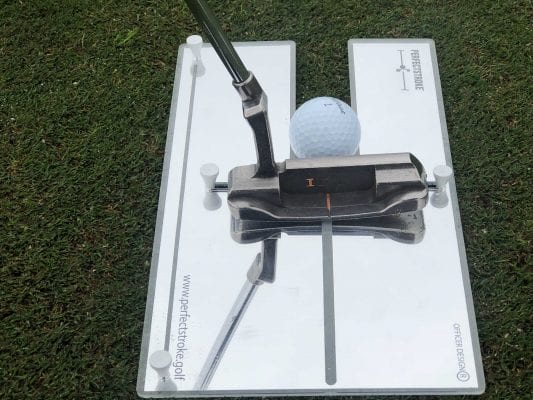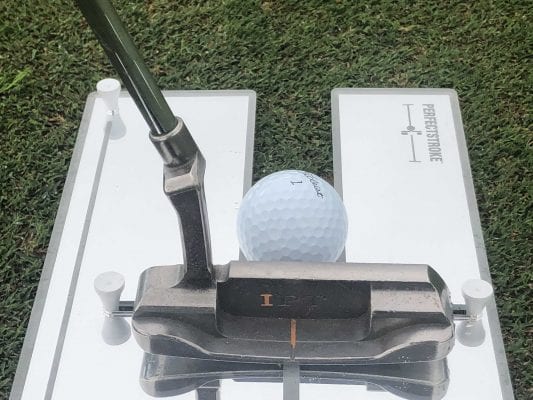 The Perfectstroke Putting Mirror is a great training aid that will help improve face angle aim at address, correct and consistent eye position, square shoulder and feet alignment and feedback on stroke path direction.
When used on a practice putting green the Perfectstroke Putting Mirror can be anchored in position by tees which can also be set up through slots to provide a gate for the putter head to swing though. If the path is accurate and consistent so too will be impact location which will help in consistent distance control.
There are graphics on the mirror in the shape of a T-Line which helps a player to aim the putterface accurately at address and align the mirror to the target or target line. The Perfectstroke Putting Mirror will definitely help to improve putting outcomes for players of all ages and abilities.